Call Cornerstone Fencing Ohio today for a free quote for all your electric fencing needs
Cornerstone Fencing is an Amish fencing company in Knox county, Ohio serving the state of Ohio. We take care of all your fencing needs from choosing the right electric fence for your situation to the electric fence installation itself. We have been in the fence installation industry since the early 2000s. There is no doubt that we can help with all your fencing needs.
There are many benefits to having an electric fence. During our free fencing consultation, we will consult with you on whether or not this type of fence is the right solution for you. If you'd like to talk about our fencing solutions today, give us a call at 740-501-9951
Electric Fencing Benefits
Larger animals such as horses could possibly damage a fence and escape. Although unlikely, it could happen. This is why you need to have a psychological barrier as well as a physical barrier.
Fencing can be expensive, so you want to protect your investment. Once an animal gets a shock from the fence, it will associate the fence as a barrier to which they should not cross.
Some animals may lean up against fences and over time the fence could start showing signs of strain. Animals can get hurt by leaning on barbed fences which can lead to expensive veterinary bills and production losses.
An electric fence deters animals from doing this so your fence will last much longer and your livestock will be healthier.
We are expert electric fence installers based in Knox county, Ohio. There are not many types of fences we haven't installed over the years. Our fence installation services are completed right the first time and within budget.
Call us today to get started at 740-501-9951. If you prefer, fill out our free fencing consultation form and we will get back with you as soon as possible.
Electric Fencing for Horses
An electric horse fence is widely regarded as the best option to contain horses. You can be sure your horses will be safe and secure on your property. An electric fence for horses acts as a deterrent and will not injure your animals. A barbed wire fence can cause more physical damage to a horse than an electric fence.
There is no need to worry about your electric bill skyrocketing as the amount of electricity an electric horse fence uses is minimal. You can even use a battery to power the fence.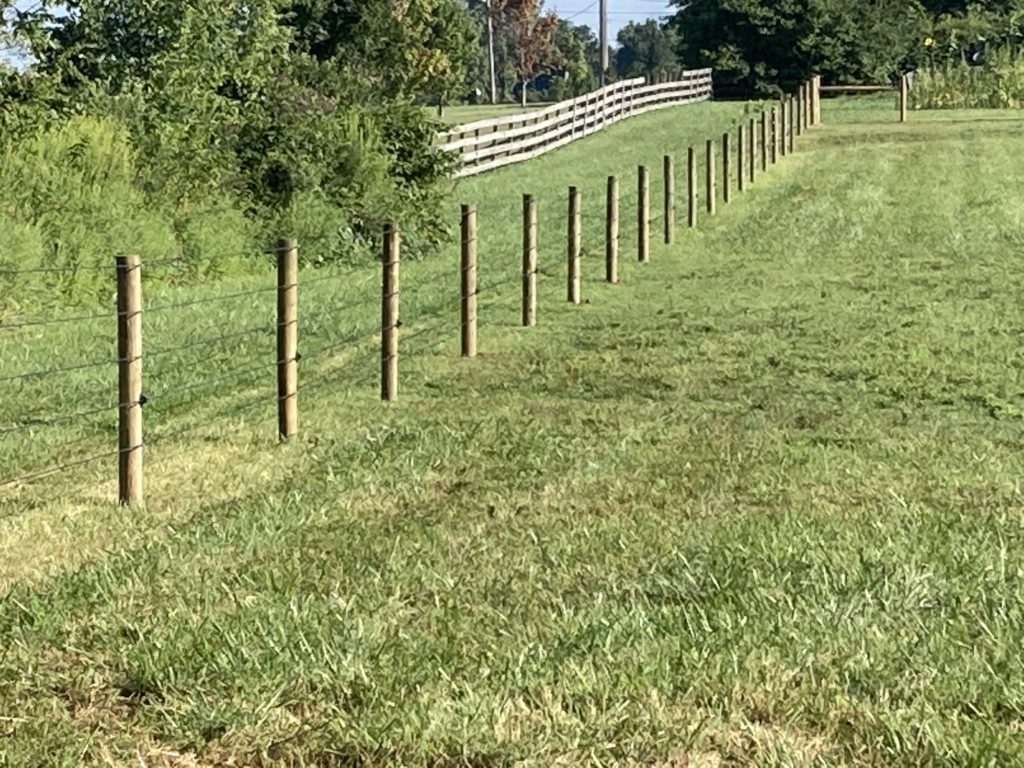 Contact Us today for a free Electric fence consultation

Cornerstone Fencing services: Knox county and all of Mt. Vernon, Licking county including Newark, Pataskala, Johnstown, Muskingum county, all of Zanesville, Coshocton county, Morrow county including all of Mt. Gilead, Delaware county,  Tuscarawas county, including all of New Philadelphia.